By Kyle Porter | Golf Writer
September 11, 2014 12:00 pm ET
Take a look at that date on the photo above.
Go ahead, I'll wait.
April 9, 2014, is correct.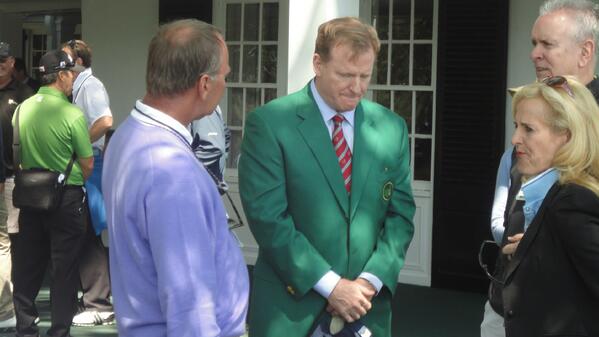 So what's special about that date? Well, it was the day before the 2014 Masters started but apparently it was also the day something else was going on with a different sport. NFL commissioner Roger Goodell's sport.
According to this story, Goodell was at Augusta wearing his green jacket at the 2014 Masters on the day the NFL, his league, confirmed it had the Ray Rice tapes.
From that story:
"The AP was given access to a 12-second voicemail from April 9 that confirmed the video arrived at NFL headquarters."
For more info, please visit NFL.