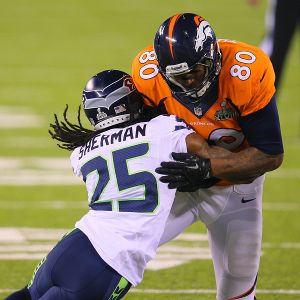 I spent some time this summer in the Cincinnati Bengals' locker room, and for a moment I wasn't sure what sport I was covering. A conversation with defensive tackle Domata Pekokept circling back to a foreign term: the strike zone. 

"We do tackling drills every day," Peko said. "But now we have our little target areas on the dummies. These days, they tell you over and over: Above the knee and below the neck." 

I'm sure major league baseball pitchers would love a strike zone so large, but in football it represents a major truncation and a fundamental departure from traditional technique. The NFL's continuing crackdown on hits to the head, once considered an emphasis that would fade like many others, has forced noticeable changes in the way teams prepare for the season. It has taken a few years, but its germination throughout training camps suggests the game is slowly being rewired to benefit head safety.
For more info 2014 NFL